I was invited to speak at a SlowMoney NYC gathering in Manhattan earlier this week. There were a number of other folks that I wanted to connect with as well in the city, so Ethan and I decided to make a day of it. It was a beautiful, if a bit chilly, day and seemed excellent for walking. But perhaps we got carried away, since we ended up walking about 12 miles crisscrossing the island. On the plus side, I felt guiltless about the many tasty stops along the way.
We got up wicked early and boarded the train in Albany with only coffee to keep us going, so by the time we hit the city, we were both pretty hungry for nutrient rich vegetables.  First stop conveniently located a block or so from Penn Station.  An everything bagel with cheddar/bacon cream cheese and I was a happy man.
Lunchtime found us at Five Mile Stone on the Upper East Side, a healthy walk from Penn Station.  They had 24 craft beers on tap and I couldn't resist their version of the PB&J burger.  To my absolute delight, they were pouring Otis Stout on nitro from Sixpoint Brewery, one of my favorite NYC brewers.  Lev Berlin from Recipal recommended the spot and met up with us for lunch.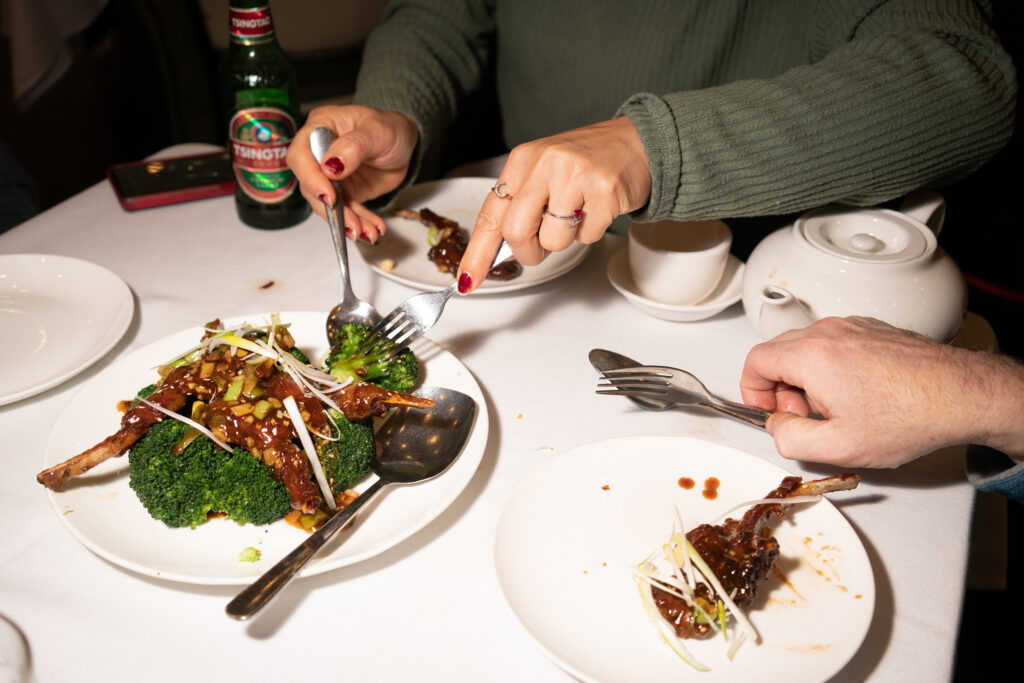 After a hearty lunch it was time for a walk in the park, but not before dessert.  Lev mentioned Lady M Confections over near The Met.  I had actually attempted to get there once before on a trip to the city with my wife, but we didn't make it.  Well, the place is incredibly chic, with beautiful (and fairly efficient) presentation in a small retail foot print (the desserts must be made elsewhere).  The Green Tea Mille Crepes I had was nothing short of amazing, and the espresso wasn't bad either.
We managed a quick stop at Juice Press so that I could experience their retail distribution model first hand (and enjoy a Mint Matcha Latte) and a snack at Chobani's SoHo yogurt bar.  Chobani yogurt with figs, walnuts, and honey was simple and wonderful.
Harry Raymond from Swig met up with us for a drink (a draft Bengali IPA, also from Sixpoint, for me) before I headed to my talk.  If you're curious, the topic was, "How Does Intellectual Property Impact Investment in Food Businesses?"   I'm happy to share the presentation or handouts if you are interested, just use the Contact link and ask.
After a great talk, we had a little bit of time to grab dinner before catching the last train out (it was a very long day—necessary to pack in all of the meeting and eating).  So, we finished up over small plates and beer at District Tap House.  I went local (while branching out for Sixpoint) with some Radiant Pig and Finback brews.
All-in-all, a good but exhausting day.
More to read: Understanding the Basics of Property Law